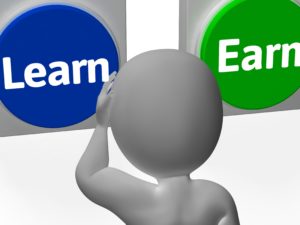 We can provide the training you need to be a workplace pensions administrator/consultant giving you a broad understanding of the structure of a workplace pensions scheme, the difference between providing information, guidance and advice and understand how your Organisation's business strategy and culture fit within the workplace pensions sector.
What's involved?
R01 Financial Services, Regulations and Ethics (20 diploma credits) – At the end of this unit, you will have investigated the:
• Purpose and structure of the UK financial services industry;
• How the retail customer is served by the financial services industry;
• Regulatory framework, powers and responsibilities to protect the consumer;
• Legal concepts and considerations relevant to financial advice;
• Code of Ethics and its impact on the business behaviours of individuals.
What type of exam is it?
100 questions: 87 standard format and 13 multiple response questions. 2 hours are allowed for this examination.
FA2 Pensions Administration (10 certificate credits) – At the end of this unit, candidates should understand the:
• regulatory and legislative environment governing pensions;
• basic principles of pension taxation and administration;
• basic pension product types, including group pensions;
• with-profits and unit-linked investments;
• different pensions and options available when taking benefits.
What type of exam is it?
50 multiple choice questions (MCQs). 1 hour is allowed for this examination.
How can we help?
We are experts in providing learning and support towards gaining Financial Services qualifications. Our online training academy will provide a comprehensive, structured study plan to help manage time and optimise learning. A week by week learning plan designed to suit different learning styles and encourage participation, we can monitor progress and we support you on your exam journey. The learning academy is about opening doors – the door to a bright and rewarding career within the Financial Services Industry.
If you would like to find out more then please contact us.