1 more sleep arghhh… You have waited so long and now it is here….fingers and toes crossed for you…please let us know your result.
I'm sure you appreciate how important it is for us to know how you get on in your exam.
We are doing academic research which will improve the way we help you learn and achieve success in these professional and tricky exams. BUT this is definitely not the only reason, we really do want to know how each and every one of you get on…because we really do care.
We are all thinking good thoughts for you and wish you the best of luck at 8.01am tomorrow.
Remember, we want to know your actual exam result score to help us understand more about successful studying for professional exams, so we would really appreciate you taking the time to complete our form:
https://goo.gl/forms/NWpoA3CNpkXEyMCt2
We're all geared up and ready to hit it hard tomorrow. We want a super-successful day of great results and want to hear from you as soon as you know your result.
And just one last thing before you go – could you answer this ONE question:
https://www.surveymonkey.co.uk/r/J3XXVZB
Remember whether it's a pass or fail EVERYONE who lets us know their results will be entered into our competition to win one of the following fantastic prizes:
1st – £300 voucher for a retailer of your choice.
2nd – £200 voucher for a retailer of your choice.
3rd – £100 voucher for a retailer of your choice.
If you're not in it…you can't win it…help us be better at what we do AND be in with a chance to win a helping hand for Christmas.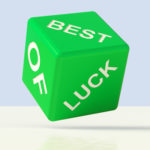 Best of luck everyone and we can't wait to hear from you.
Caroline and the EPL Team