Appropriate Qualifications….but which one? John Reynolds has written a fantastic article for T-CNews explaining the exam route to becoming a competent PTS and helping you understand what is the 'right' option for you, your team and your business.
We support all pension exam routes so drop us a line anytime if you would like help with the maze of study options to work out which one could suit you best.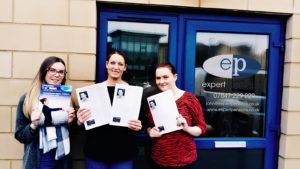 Click on the link below to read the article:
Appropriate Qualifications.April2018
Helping you to become a focused and effective student by introducing our step-by-step proven study plans and a study schedule that students WANT to follow. Applying strategies that enable you to study less, learn more and pass your exam.
We are a revolution in education. We make the entire process of teaching and learning interesting, memorable and fun (we do try)!
Dedicated Experts with extensive knowledge of the exams we support
Tax, Pensions, Investments and Financial Planning – Experts on hand to answer your queries
Competitive prices and resources that come with the guarantee of years of experience and a history of superior quality
85% of new clients that join our growing network have been recommended. This proves the level of service we provide and sets us apart from the competition
Our reputation is built on exceptional customer service. Come and join us and discover the difference we can make