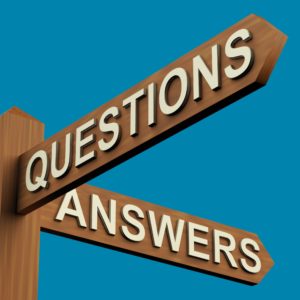 John is seriously going to miss the AF3 exam – this pension planning exam has been Johns' passion and since 2011 Expert Pensions have supported, coached, mentored, encouraged, forced, squeezed, helped, persuaded and guided many 100's of students through to successfully passing and obtaining the AF3 exam: the gold badge.
Everyone who has achieved the AF3 gold badge we salute your determination, hard work and success.
So what's next for those who want to be competent pension transfer specialists?
John wrote an article for T-CNews a little while back explaining some of the options and as we are moving into the next exam session we thought it would be a good idea to share this little gem with you again:
Appropriate Qualifications.April2018
Many of our customers are looking for that all important route to Chartered through the CII so let's take a look at what this means for you. For Chartered status you need to hold the Advanced Diploma as well as meet the experience criteria. To meet the qualifications requirement for Chartered, you will need 290 credits. 120 must be at Advanced Diploma level, 40 at Diploma level or above, and the rest can be taken from any level. To start with you need to know how many credits you already have but also any exemptions you may be able to add to that.
Your first point of call should be to contact the CII and ask for your personal Learning Statement. This is a record of the units you have sat and the credits gained. Unit passes from other examining bodies may also entitle you to some CII exemptions.
So let's look at one example scenario:
Let's say you have 110 exam credits in total and you are just starting out on the chartered journey with EP, it means you have 180 still to go……and you need 120 at L6:
*AF5 = 30
*AF8 = 30
Those two are 'no brainers'
*AF4 + PCIAM = 60 (investment exams; two exams in 6 months with 80% overlap)
Means you now have = 120 at L6! Then you need 40 from other exams…which could be R02 = 20 credits and a couple more (like Ro4 pensions exam – or maybe you get credits from studies elsewhere, like university..)
Key thing is planning now when to do AF5, AF8 and then 6 months for investments and you will be there …
All very easy peasy when you see it written down, BUT far from it in reality. It's all about timing and maximising your precious study time and opportunity to get those all important credits.
Remember: *AF4 + PCIAM = 60 credits (investment exams; two exams in 6 months with 80% overlap) – it's a no brainer. The key thing with this – is to do them both in the same 6 month period. That gets you there quickly.
The good news is that the EPL investment study plan INCLUDES study materials and guidance for BOTH of these exams in one package. If you are looking for some advice on your next move or want to chat through some of your options, then drop us a line or give us a call – we would love to hear from you: