Having a balanced lifestyle is important but finding the time for it all can be difficult, so I have written down some tips and tricks on how to manage your studying, so that you can enjoy all the other important things in life 😊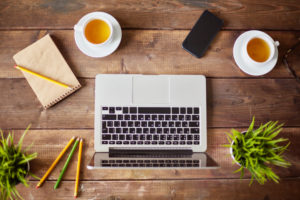 1. Positivity! Positive thinking and a positive attitude is key when you are studying for an exam-if you believe in yourself it will give you the motivation to carry on and you will see great results at the end!
2. Allocate your study time and try to stick to it- if you start studying at a certain time every week it will start becoming a part of your routine and it will feel less like a chore.
3. Get best use out of our structured study plan by following the correct module each week- this only amounts to 6- 8 hours of studying per week if you stick to this structure – this is only 8hrs out of a 168hr week… that doesn't sound so bad does it??
4. If you get stuck… do not hesitate to ask for help – The forum is a great place to go if you are struggling with any technical questions, our forums are monitored by our Experts and it is a great way to ask your peers any questions relating to your study materials.
5. Find a quiet, relaxed place to do your study – if you are in a loud messy environment your studying isn't going to be as effective as what it could be if you are in a calmed, relaxed and quiet room.
6. Take regular breaks – you are more likely to lose concentration and motivation if you sit for hours trying to cram all your study in, study for around 45- 60 mins and take a 10-minute breaks – regular exercise or a walk around the house will help with your concentration when you return to your studies.
Remember putting in the time and effort now will all be worth it in the long run.
Best of luck with your studies and learning to learn 😊
Nicole