Training and competence: continuing professional development
The FCA recognises that DB transfer advice is difficult to get right, so it is essential that PTS's maintain competence after achieving their qualifications (even those who passed G60 in 1995).
A PTS must meet appropriate qualification requirements – and CPD!
Firms must ensure that PTS's assessed as competent, continue to maintain their professional development to carry on their role as a PTS. Firms must review an employees' competence on a regular basis.
''….this includes the employee's technical knowledge and how they apply that knowledge in practice, as well as their skills and expertise and changes in the market and to products, legislation and regulation..'' and ''..if a PTS ….is not keeping up to date with changes, their knowledge and skills may become outdated. In turn, this creates a risk that a PTS causes consumers harm by giving them unsuitable advice…''
What does good CPD for a PTS look like?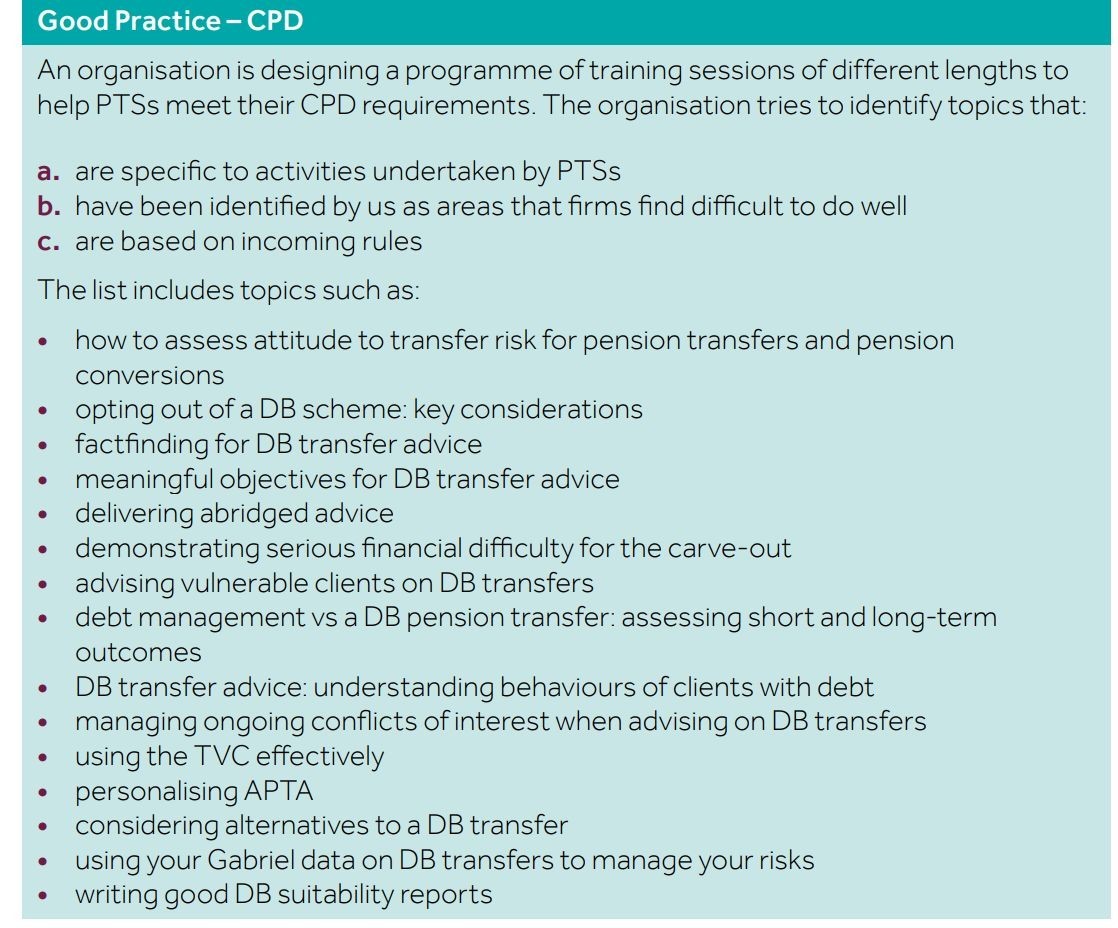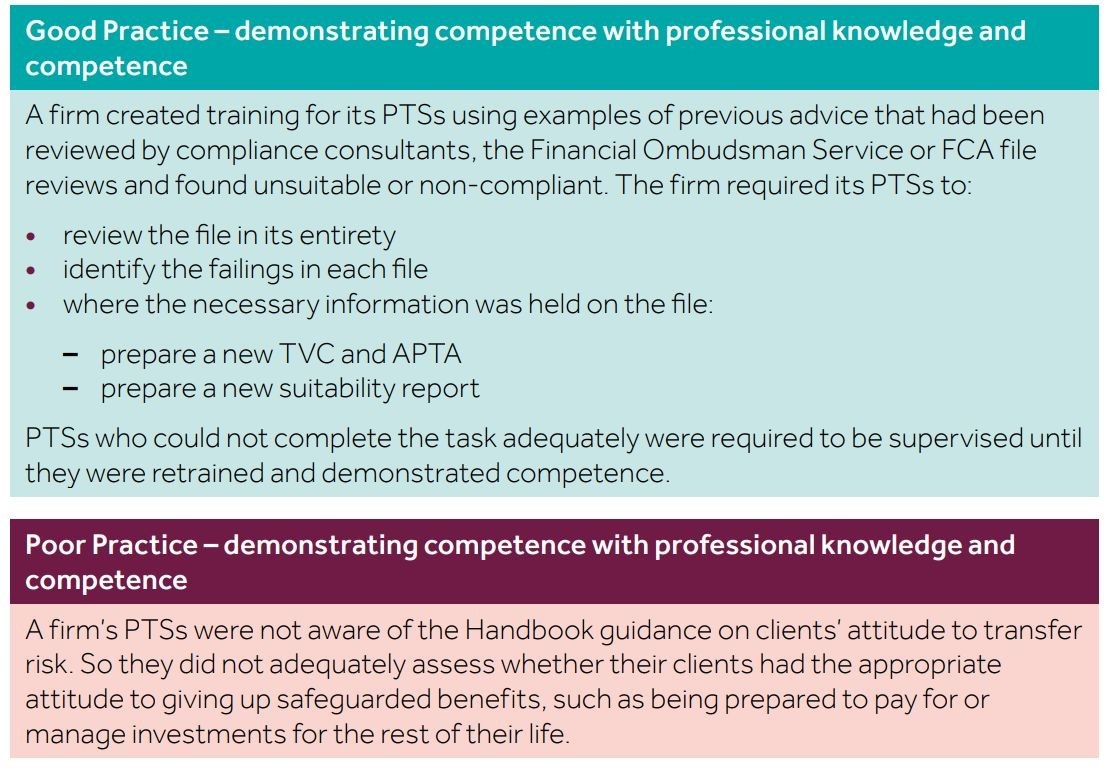 NB: The technical details
A PTS must undertake 15 hours of continuing professional development (CPD) each year (TC 2.1.23AR(1)). A firm may set up their own training and competence arrangements and can use an independent external provider (see TC 2.1.23BG(2)). Firms must arrange for an external independent provider to provide at least 5 hours of the 15 hours each year to be provided by (TC 2.1.23AR(2)(b)). This is to ensure that a PTS is not just receiving a 'house view'. 2.48
Training and development can include various types of facilitated learning opportunities. This can include courses, e-learning and mentoring, of which 9 hours must be structured learning and 6 hours can be unstructured learning (TC 2.1.23AR(2) (a)). Firms must ensure the PTS CPD is specific to the PTS role. If a training session would meet the requirements of another CPD scheme, it is probably not sufficiently tailored to count for PTS CPD (TC 2.1.23AR(4)), as the PTS content must be about activities that only a PTS is allowed to undertake.
[
Click here to read the FCA's 20/6 Policy Statement
] [
Click here to browse our Masterclasses
]