CII R06 Financial Planning Practice
The R06 Financial Planning and Practice exam was introduced by the CII to allow advisers develop and demonstrate their financial planning capabilities. Upon successful completion of R06 students are awarded 30 credits from the CII and the exam forms part of the Diploma in Regulated Financial Planning.
Students are tested on the application of their technical knowledge and planning skills already gained through previous study and to demonstrate this in the provision of competent and appropriate financial advice.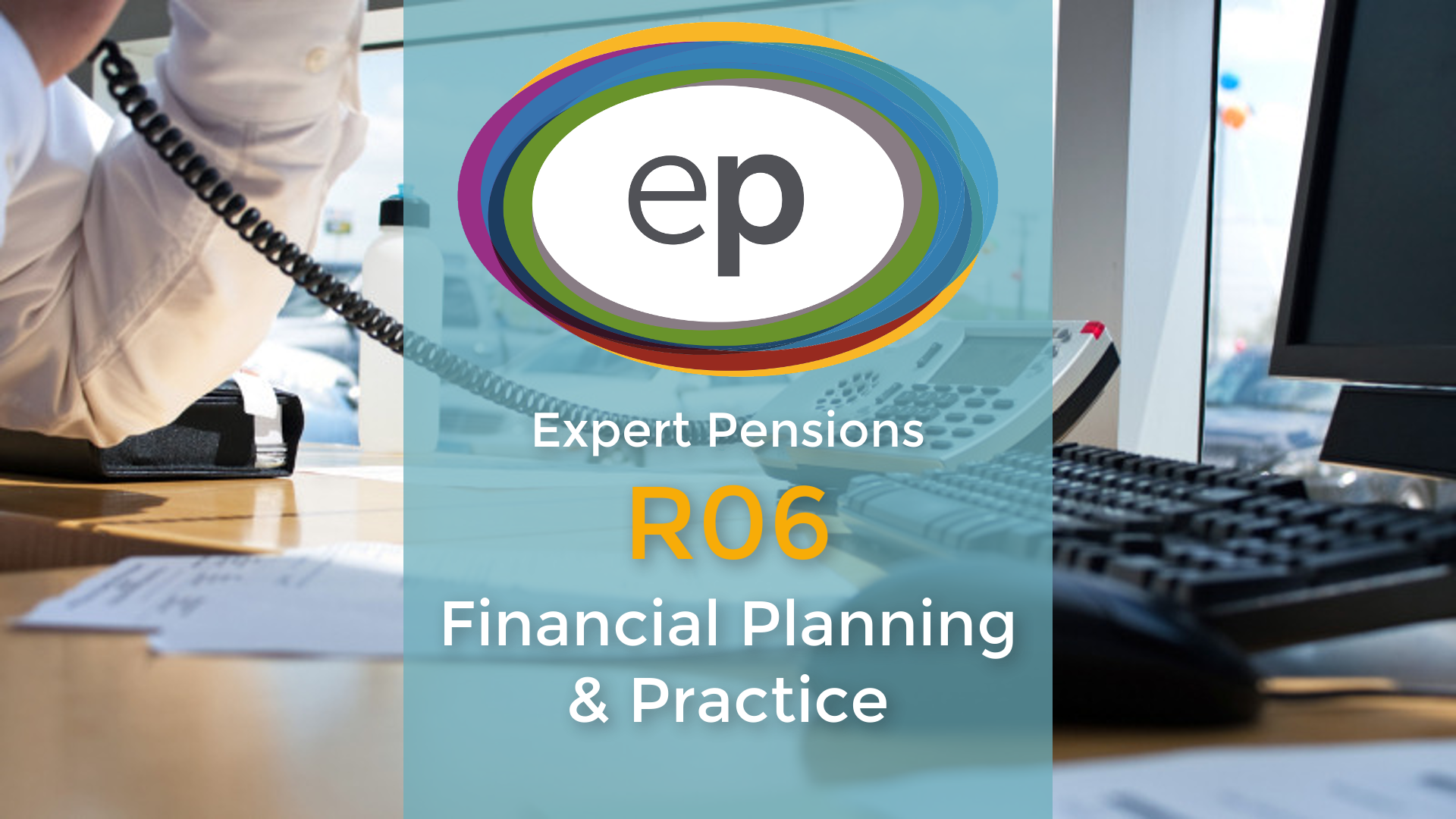 Assessment
The R06 Financial Planning and Practice Exam lasts for a duration of 3 hours
The exam is composed of two written case studies, the CII will issue these case studies to students 2 weeks prior to the exam sitting
The nominal pass mark is 55%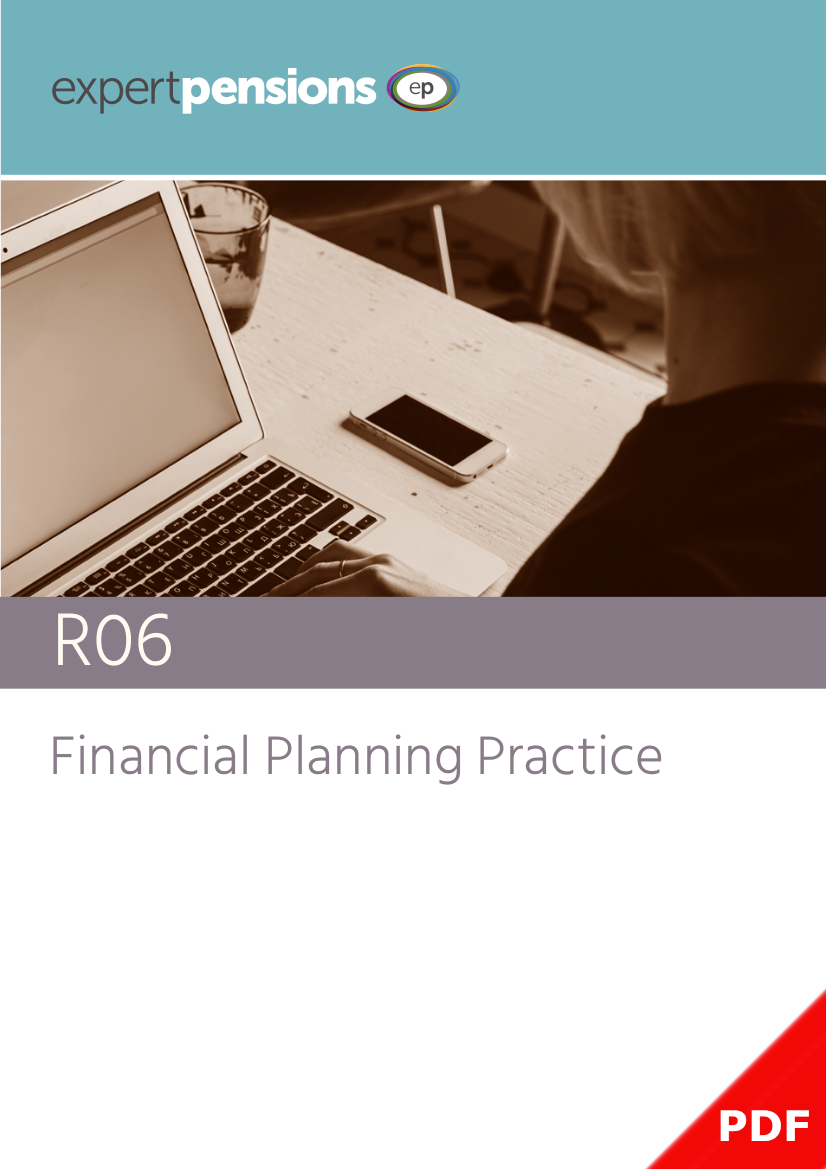 R06 Financial Planing and Practice Case Study Analysis
£99
Expert Pensions are passionate about the learning and development of all of our students.  A learning community where we develop your talent, knowledge and opportunity to grow. Learn your R06 Financial Planning Practice case study analysis notes and practice repeating them under exam conditions; if you understand how to use the case study analysis you will increase your chances of obtaining a pass.
What is Included:
Our full R06 Case Study Analysis for the upcoming exam
Access to our level 4 exam forum where you can 'ask the expert' and join in discussions with your peers
Access to our previous full case study analysis for you to download at no additional cost to help you prepare
You will receive our full analysis for the October 2020 exam [The release date for the CII case study is two weeks prior to your exam]
Free Trial
Here at Expert Pensions we use our combined years of experience and knowledge to provide you with the very best learning resource to help you successfully pass your exam. Try our free R06 trial module, we have included part of our previous analysis from July 2019 to highlight the quality of our content and what you can expect from us.
Our study plans have many unique elemen