Need some help and quickly?
Try our AF7 Digital Downloads
Revision Case Study Workbook

'Do the Doing'

A collection of 11 case-study questions for AF7, designed to help you do more doing and prepare for your exam. Our
questions will test your knowledge across the whole syllabus, testing your ability to critically analyse the question and construct a precise, specific and detailed answer.

Full model answers are included.

Bottom line: active learning and 'doing the doing' is the secret to learning.
If you want to pass your exam, then do more doing and practice as many question types as you can. Practice delivering precise answers and spend more time in the last month before the exam by doing more doing.

The time for reading is over. The time for doing is now.

Price: £50 + VAT

Exam Style Questions & Answers

'Do the Doing'.

A collection of AF7 Exam Style Questions, designed to help you do more doing and prepare for your exam. Our questions will test your knowledge across the whole syllabus, testing your ability to critically analyse the question and construct a precise, specific and detailed answer.

Full model answers are included. These are the questions we have been using throughout our structured study course.

Bottom line: active learning and 'doing the doing' is the secret to learning.
If you want to pass your exam, then do more doing and practice as many question types as you can. Practice delivering precise answers and spend more time in the last month before the exam by doing more doing.

The time for reading is over. The time for doing is now.

Price: £50 + VAT

Mock Exams

'Do the Doing'

2 full Mock exams to test your knowledge and ability to document your solutions in the correct format to pick up those all important marks. Our mock exams are designed by Expert Pensions and include full model answers for you to check your understanding.

This is what we expect to be in the next exam.
It covers a depth and breadth of the syllabus in the key areas.

Price: £25 + VAT

Full Bundle

What better way to prepare for your exam than practice…practice and more practice…we call it 'doing the doing'.

Our Full Bundle contains all of our AF7 Digital Download products:

Revision Case Study Workbooks
Exam Style Questions & Answers
Mock Exams
Course Workbook

Price: £110 + VAT
---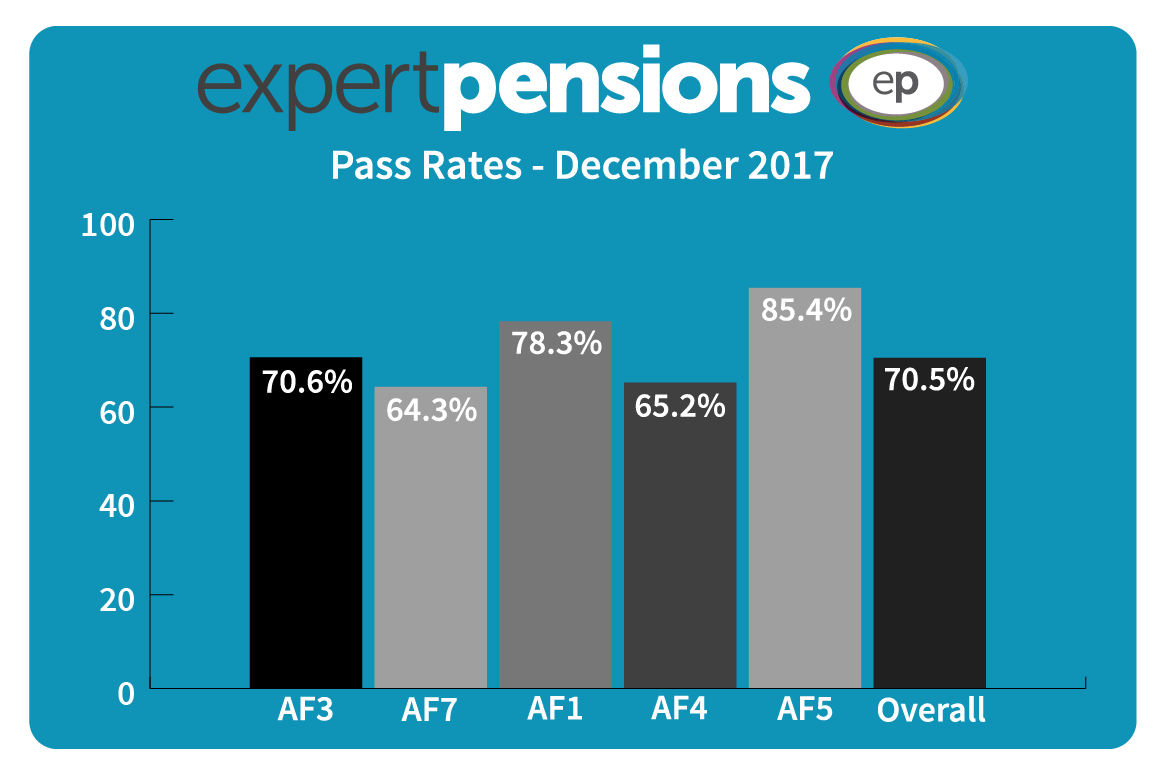 It's worth taking a minute to look at what success looks like. Some people are good at studying. Some people need a little helping hand.
What does our extensive research (in our work with Manchester University) actually say about the profile of a successful student at Expert Pensions?
In simple terms, if you successfully complete your learning material for the whole course, you have a much greater chance of success. In other words, doing the doing with Expert Pensions is worth about 20 marks to you in the exam.
These digital downloads just might get you across the line.